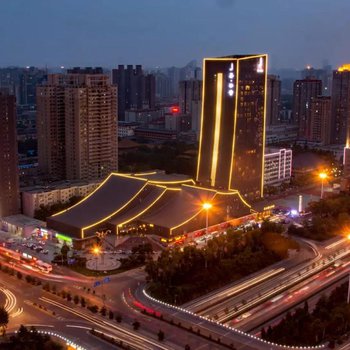 Conveniently located in Xian, Xian Jue Vu Hotel is a great base from which to explore this vibrant city. Situated only 2 km from the city center, guests are well located to enjoy the town's attractions and activities. With its convenient location, the hotel offers easy access to the city's must-see destinations.
Take advantage of a wealth of unrivaled services and amenities at this Xian hotel. Guests of the hotel can enjoy on-site features like free Wi-Fi in all rooms, 24-hour security, daily housekeeping, fax machine, photocopying.
268 rooms spread over 26 floors provide a warm and pleasant home away from home. Modern comforts such as closet, fax machine, clothes rack, scale, slippers can be found in selected rooms. Whether you're a fitness enthusiast or are just looking for a way to unwind after a hard day, you will be entertained by top-class recreational facilities such as fitness center, table tennis. Discover an engaging blend of professional service and a wide array of features at Xian Jue Vu Hotel.